PVC Garden Hose
Whether you are watering your lawn or garden or filling a pool, meet your watering & irrigation needs with a reliable garden hose. We carry a huge variety of water hoses and soaker hoses including all the accessories you need like lawn and garden hose reels, carts, lawn sprinklers, garden hose fittings, garden hose connectors, holders and stands. Coming in a variety of types, lengths, inside diameter, materials and colors, our product selection meets your watering needs.
The PVC garden hose is sure to become an essential staple during your lawn care, yard work, landscaping, cleaning and gardening chores.
The best garden hose is constructed from flexible PVC and is light weight enough for easy handling. When the hose is not in use, it conveniently coils up for simple and space-saving storage despite its length.
The water hose is sturdy enough to withstand the rigors of being used on rough terrain, while flexible enough for easy navigation around any obstacles that exist on your yard or lawn.
By adding connector, spray gun and beautiful card packing, it looks more beautiful and convenient to use.
PVC Garden Hose Construction:
Tube and Cover: PVC
Reinforcement: high tensile polyester fibre.

PVC Garden Hose Application:
Being widely used for garden watering and car washing,household cleaning, in the parks, community, factories and families.
PVC Garden Hose Characteristic:
●high pressure resistance, no leakage
●Anti-abrasion, Anti- UV, long working life
●Non toxic, Without odor
●Lightweight and flexible, easy to coil
PVC Garden Hose Temperature: -10℃(-50℉) to 65℃(+150℉)
Specificatons of PVC Garden Hose: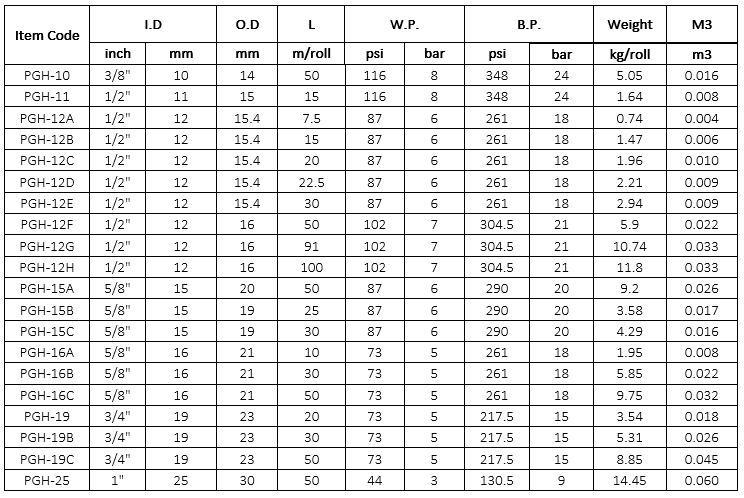 ORIENTFLEX has a strong sales and service team of 20 people, with more than five years experience in foreign trade, to provide professional services for customer.
ORIENTFLEX has advanced production facilities, including 13 high-speed fiber braid machines,15 high-speed steelwire braid machines,2 steel wire spiral production lines.45 PVC hose production lines.We have introduced VP brand Industrial hose production line from Italy and Maillefer extrusion line from Switzerland.
ORIENTFLEX has strong quality control team,we set up advanced laboratory.Before mass

production,we test each batch raw material.After production,we test each hose to guarantee 100% qualification.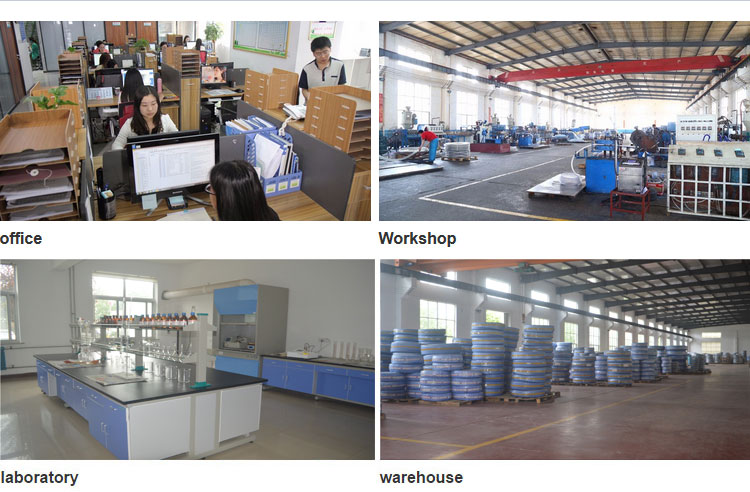 100% virgin PVC materials,Non-toxic,Non smell.
High tensile polyester yarn.Good quality material make light weight,good flexibility,easy handling.Soft and flexible.Anti abrasion,Anti-corrosion,Anti-aging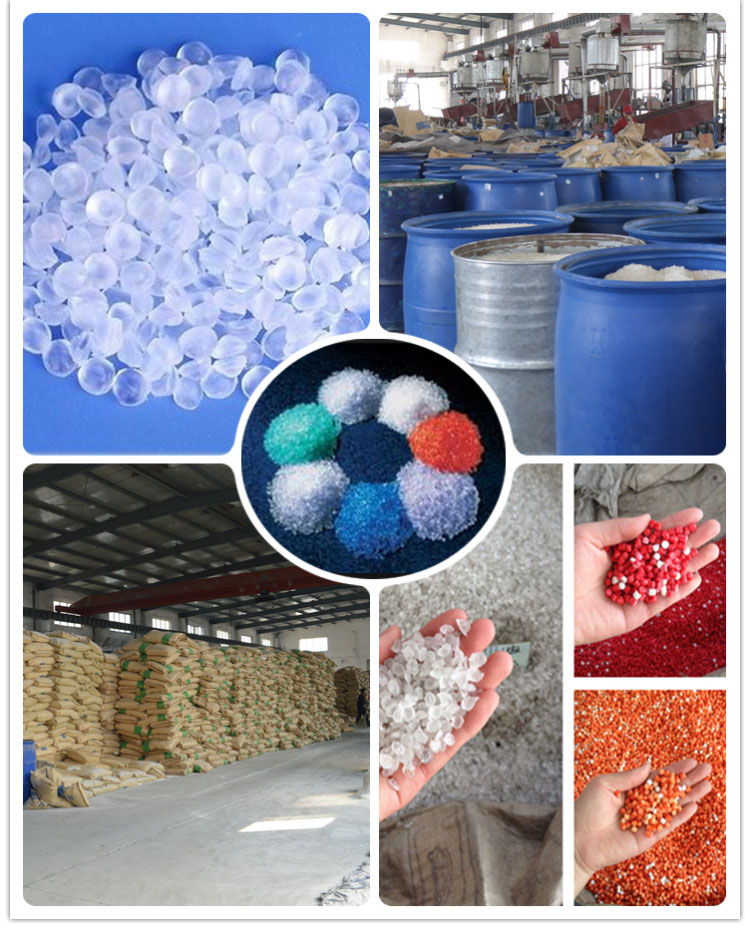 Packing:After finishing the hose production, we will pack the hose.
In general, the packing will use woven bag and plastic film.
Special packing is available according to customers' requirements.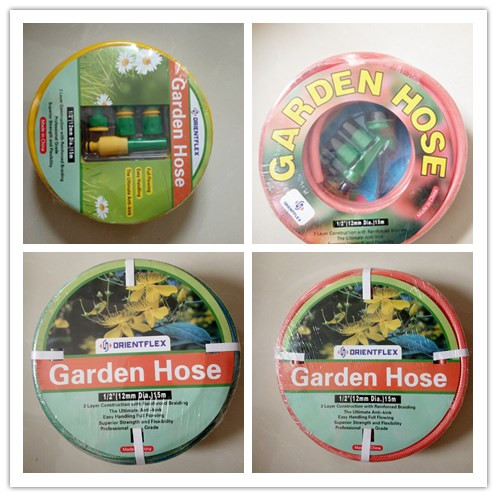 Certifications:All Product Meet The Standard Of ISO And The Requirement Of API.