PVC Layflat Hose
Our PVC layflat hose, commonly referred to as lay flat hose, water discharge hose,delivery hose, pump hose, and flat hose is perfect for use with water, light chemicals and other industrial, agricultural, irrigation, mining and construction fluids. Manufactured with a continuous high tensile strength polyester fiber circularly woven to provide reinforcement, it is one of the most durable lay flat hoses in the industry and is designed as a standard duty hose in residential, industrial and construction applications.
PVC layflat hose is very strong, yet relatively lightweight and it resists twisting and kinking. It is resistant corrosion and anti-aging.
PVC layflat hose can be coupled with aluminum, malleable or Gator Lock shank connectors or quick connects through a variety of methods, including standard hose clamps or crimp on connectors.It works well for agricultural, construction, marine, mining, pool, spa, irrigation, flood control and rental purposes.
PVC layflat hose Construction:
Tube and Cover: PVC, blue, orange, red.
Reinforcement: high tensile polyester braiding
PVC layflat hose Application:
PVC layflat hose is designed for light and heavy duty applications,the hoses are most commonly used in agricultural equipment where continuous water flow through irrigation systems is required. Other appliaction include water pump, pool & spa, construction, mines and marine.
PVC layflat hose Characteristic:
● Light weight,Good flexibility.
● Corrosion resistant,anti-aging.
● Easy handle & storage.
● Various colors available.
● Assemblies and/or cut lengths available.
● Non-toxic, Non-smell
● Burst pressure 3 times working pressure.
Temperature: -10℃(-50℉)to + 60°C (+ 140°F)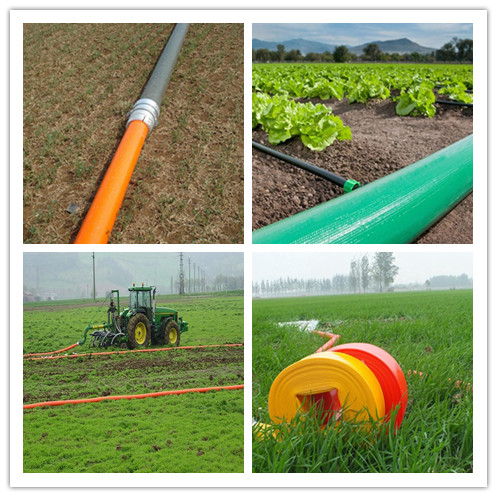 PVC Layflat Hose (Light Duty):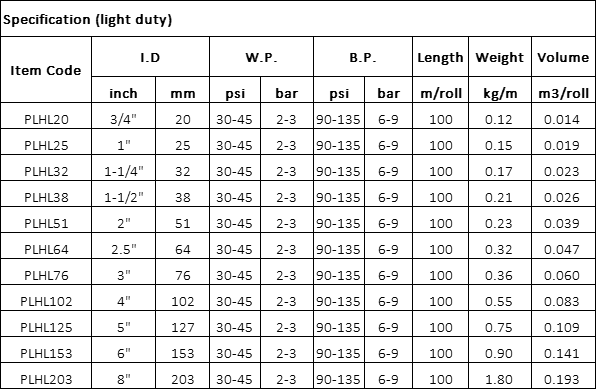 PVC Layflat Hose (Standard Duty):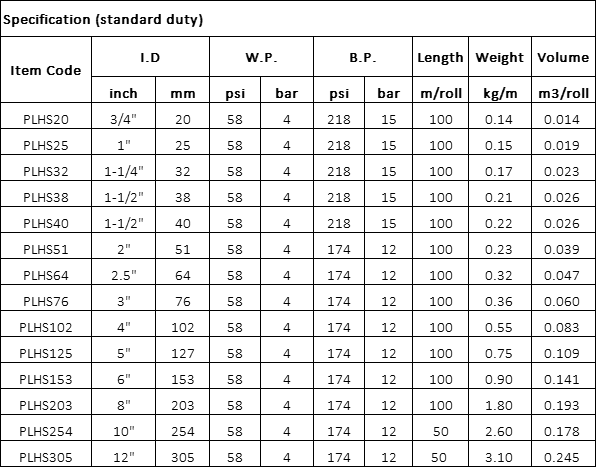 PVC Layflat Hose (Medium Duty)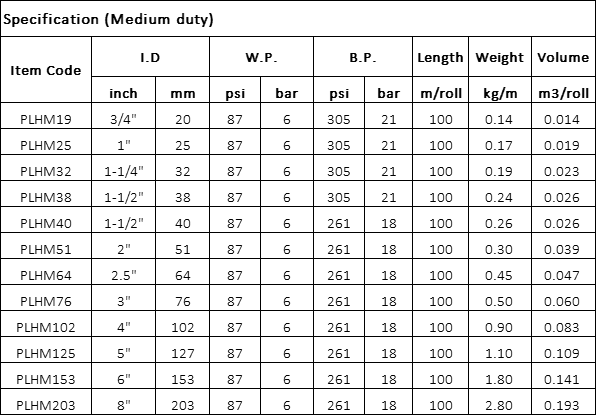 PVC Layflat Hose (Heavy Duty)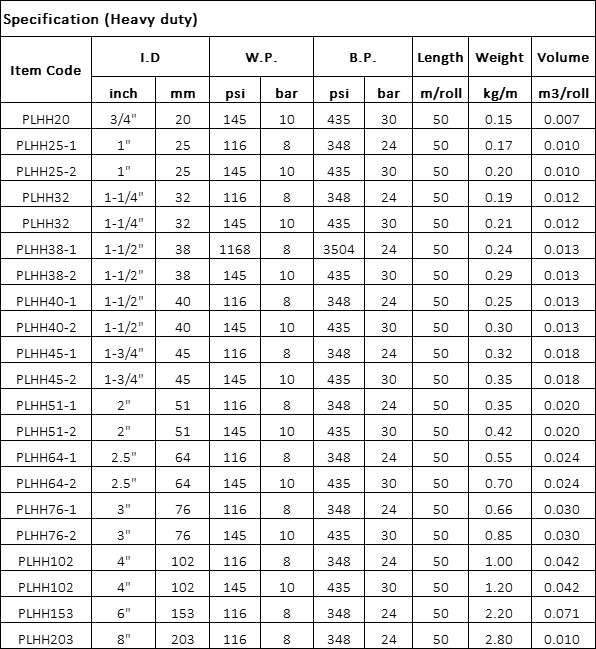 ORIENTFLEX has a strong sales and service team of 20 people, with more than five years experience in foreign trade, to provide professional services for customer.
ORIENTFLEX has advanced production facilities, including 13 high-speed fiber braid machines,15 high-speed steelwire braid machines,2 steel wire spiral production lines.45 PVC hose production lines.We have introduced VP brand Industrial hose production line from Italy and Maillefer extrusion line from Switzerland.
ORIENTFLEX has strong quality control team,we set up advanced laboratory.Before mass

production,we test each batch raw material.After production,we test each hose to guarantee 100% qualification.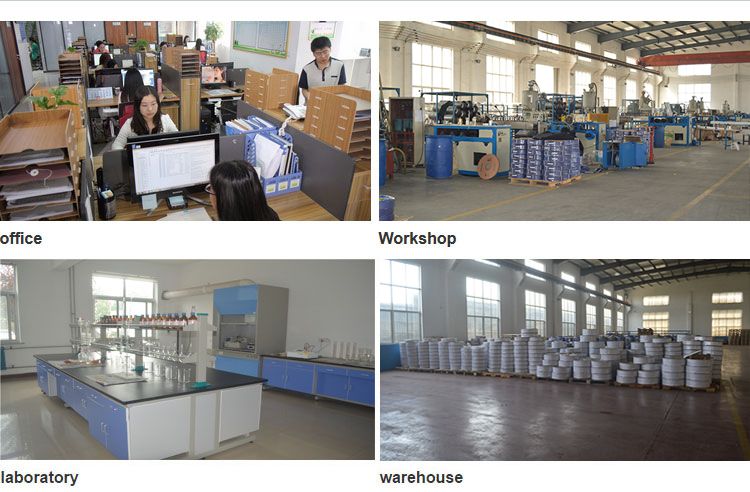 100% virgin PVC materials,Non-toxic,Non smell.
High tensile polyester yarn.Good quality material make light weight,good flexibility,easy handling.
Soft and flexible.Anti abrasion,Anti-corrosion,Anti-aging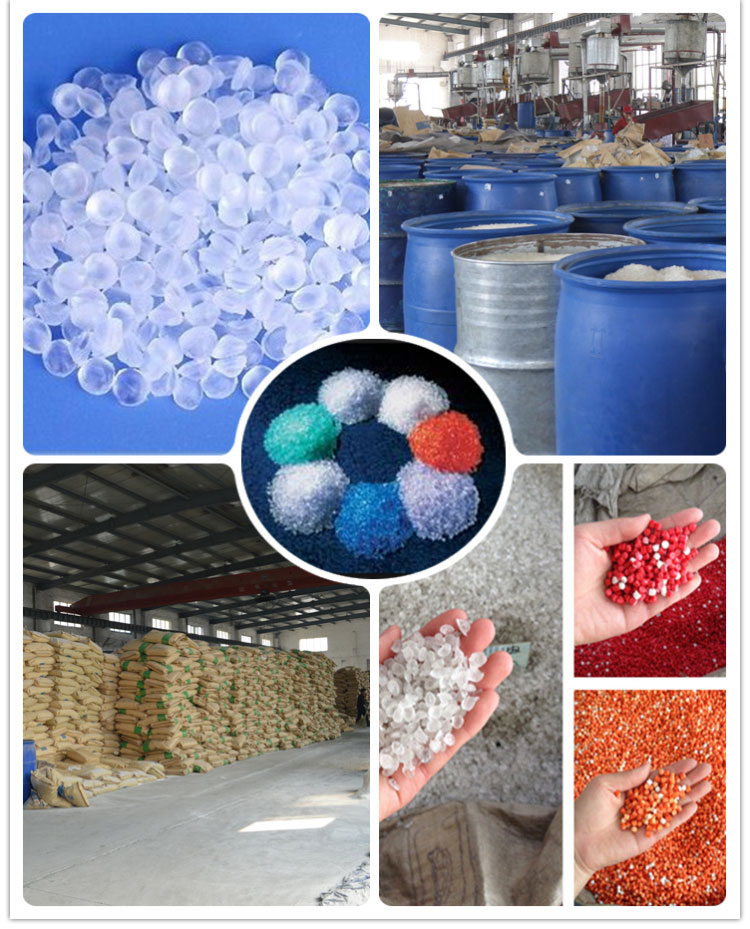 Our factory introduce advanced technology and equipment to make the bets quality PVC layflat hose,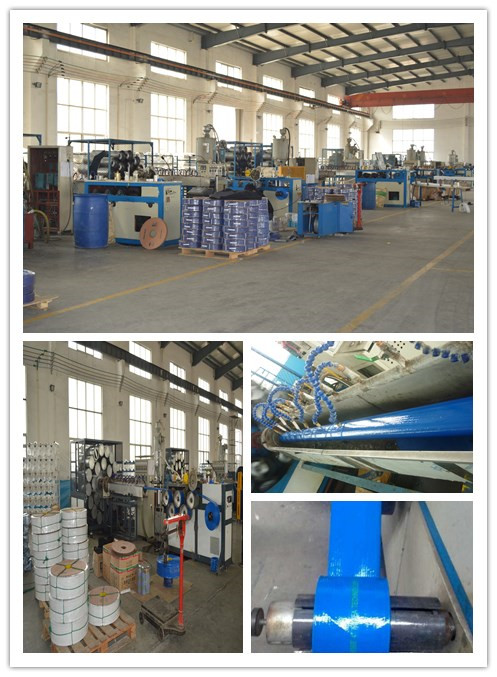 Packing:After finishing the hose production, we will pack the hose.
In general, the packing will use woven bag and plastic film.
Special packing is available according to customers' requirements.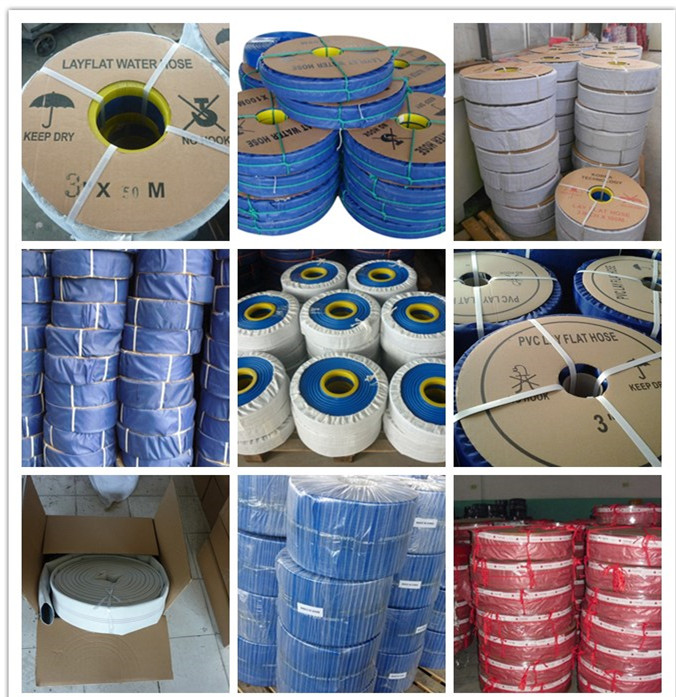 Certifications:All Product Meet The Standard Of ISO And The Requirement Of API.